Darren Bader

Presented by — Sadie Coles HQ
Darren Bader, sound study, performance at Sadie Coles HQ, part of Performance Exchange, July 2021. Copyright Darren Bader, courtesy Performance Exchange and Sadie Coles HQ, London. Photo: Damian Griffiths.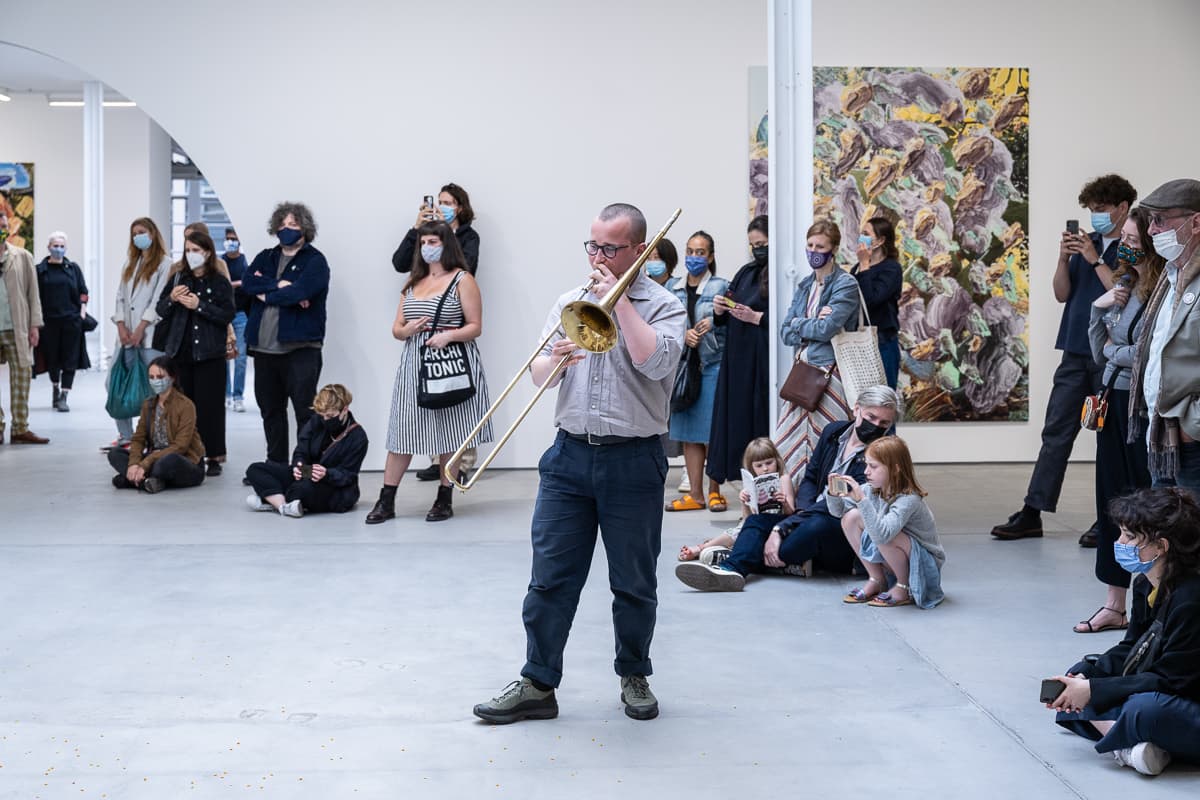 The work has between 4 and 8 wind musicians (preferably no instrument played by more than one person) who play to/at un-popped popcorn kernels in hope that the quality of the sound waves produced by the instruments will pop the kernels. Some recommended instruments are: bagpipes, piccolo, trombone, trumpet or cornet or flugelhorn, Alpine horn or didgeridoo, baritone or bass saxophone.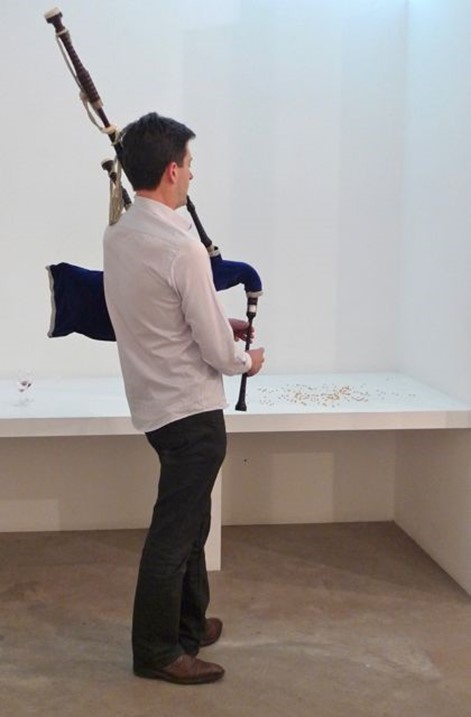 ---
Conditions of Production
The musicians must be classically trained to above amateur standard. The musical line up must include bagpipes, and a trombonist as well is preferred. The musicians may play in concert or as soloists. The popcorn kernels should be scattered around on the floor in the performance space to a medium density — looking neither carpet-like nor accidental.