The Revenge of the Wise Woman
Paulina Olowska

Presented by — Pace
The Revenge of the Wise Woman Performed at National Gallery of Victoria Triennial, 2018 Courtesty Pace Gallery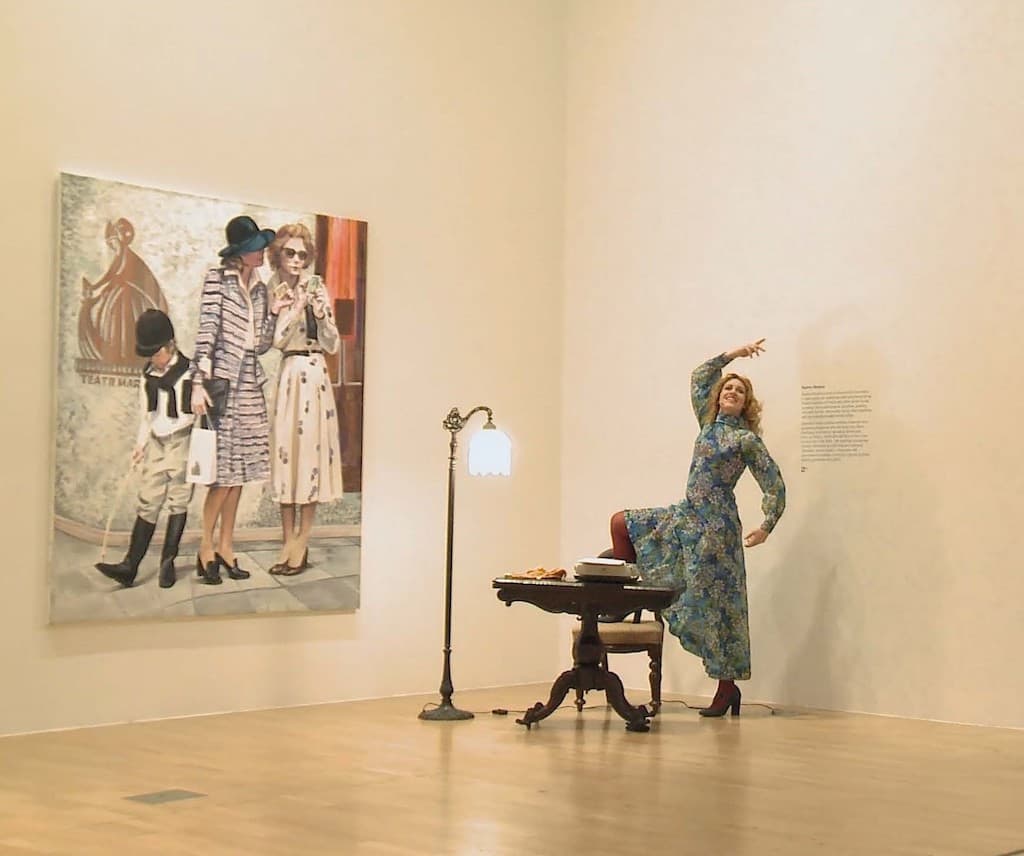 Conditions of Production
Presentations of the work can be interpreted by a performer in accordance with the artist's guidance. The piece is conceived for outdoor and indoor presentation, to be agreed with the artist in advance.
Performer
The artist, or their representatives, must be consulted upon the hiring of each performer, at least 30 working days before the performance takes place and must approve the choice of performer before they are hired.
The performer must be provided with a fee that aligns with the Artist's Union England recomendation. The performer's fee must also include a rehearsal fee.
The collector must cover all the expenses related to the performer's travels, accomodation, and per diems.
Rules of Documentation
Photography and video recordings of the work can be taken and used as documentation of the work. These may not be shown as alternatives to the work itself, but may be used for PR/Comms, documentation and archive.
The exhibiting organisation must share all documentation with the artist prior to publishing online.
Collectables
The work, for the purpose of acquistion, comprises of the following

Certificate of Authentication
A copy of the script
Dress
Shoes
Tights
Chair
Table
Typewriter
Paper ream
Easel
Handbag
Ashtray
Painting: The Emmet, oil and acrylic on canvas 19 11/16 × 27 (50 × 70cm)
Video and photographic documentation from the performance at Hanover Square, July 8 2022
The Revenge of the Wise Woman