Pace
Presents:
Paulina Olowska — The Revenge of the Wise Woman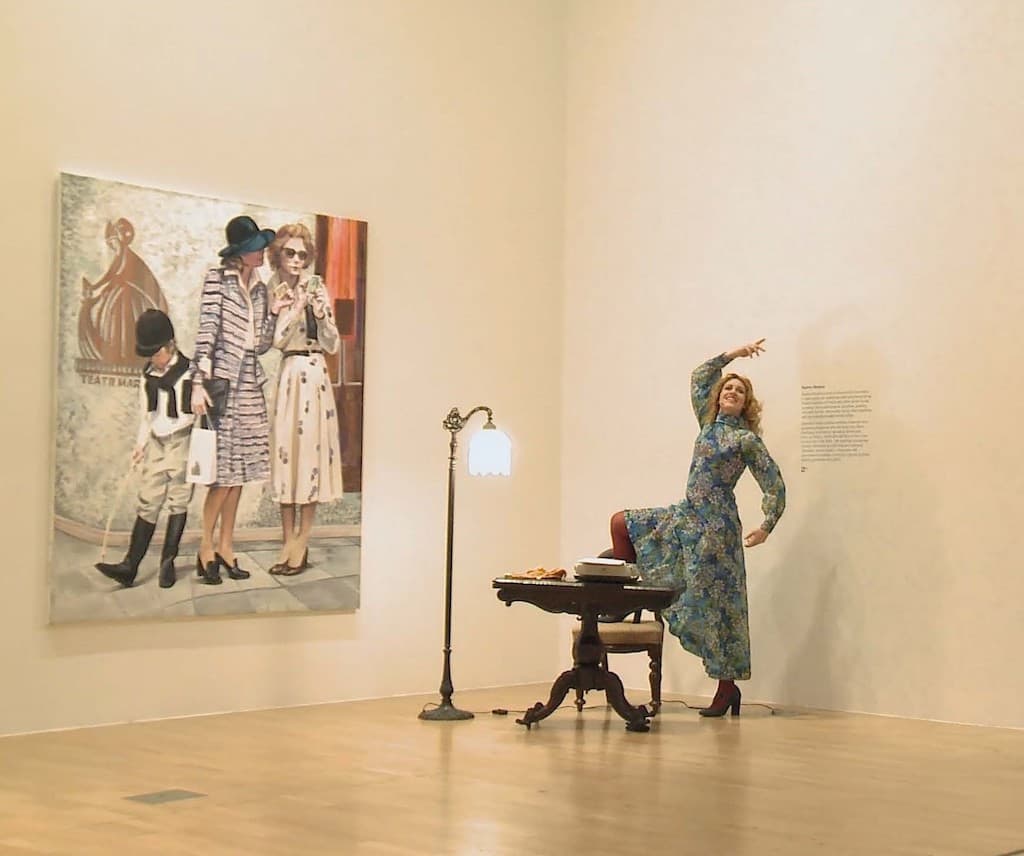 Pace is a leading international art gallery representing some of the most influential contemporary artists and estates from the past century, holding decades-long relationships with Alexander Calder, Jean Dubuffet, Barbara Hepworth, Agnes Martin, Louise Nevelson, and Mark Rothko. Pace enjoys a unique U.S. heritage spanning East and West coasts through its early support of artists central to the Abstract Expressionist and Light and Space movements.
Since its founding by Arne Glimcher in 1960, Pace has developed a distinguished legacy as an artist-first gallery that mounts seminal historical and contemporary exhibitions. Under the current leadership of President and CEO Marc Glimcher, Pace continues to support its artists and share their visionary work with audiences worldwide by remaining at the forefront of innovation. Now in its seventh decade, the gallery advances its mission through a robust global program—comprising exhibitions, artist projects, public installations, institutional collaborations, performances, and interdisciplinary projects. Pace has a legacy in art bookmaking and has published over five hundred titles in close collaboration with artists, with a focus on original scholarship and on introducing new voices to the art historical canon.
The gallery has also spearheaded explorations into the intersection of art and technology through its new business models, exhibition interpretation tools, and representation of artists cultivating advanced studio practices. Pace's presence in Silicon Valley since 2016 has bolstered its longstanding support of experimental practices and digital artmaking. As part of its commitment to innovative, technologically engaged artists within and beyond its program, Pace launched its own dedicated NFT platform, Pace Verso, in November 2021. The gallery's past NFT projects have spotlighted digital works by Glenn Kaino, DRIFT, Lucas Samaras, Simon Denny, Urs Fischer, John Gerrard, and other artists.
Today, Pace has nine locations worldwide including London, Geneva, a strong foothold in Palo Alto, and two galleries in New York—its headquarters at 540 West 25th Street, which welcomed almost 120,000 visitors and programmed 20 shows in its first six months, and an adjacent 8,000 sq. ft. exhibition space at 510 West 25th Street. Pace was one of the first international galleries to establish outposts in Asia, where it operates permanent gallery spaces in Hong Kong and Seoul, as well as an office and viewing room in Beijing. In 2020, Pace opened temporary exhibition spaces in East Hampton and Palm Beach, with continued programming on a seasonal basis.
Pace