Sadie Coles HQ
Presents:
Darren Bader — Sound Study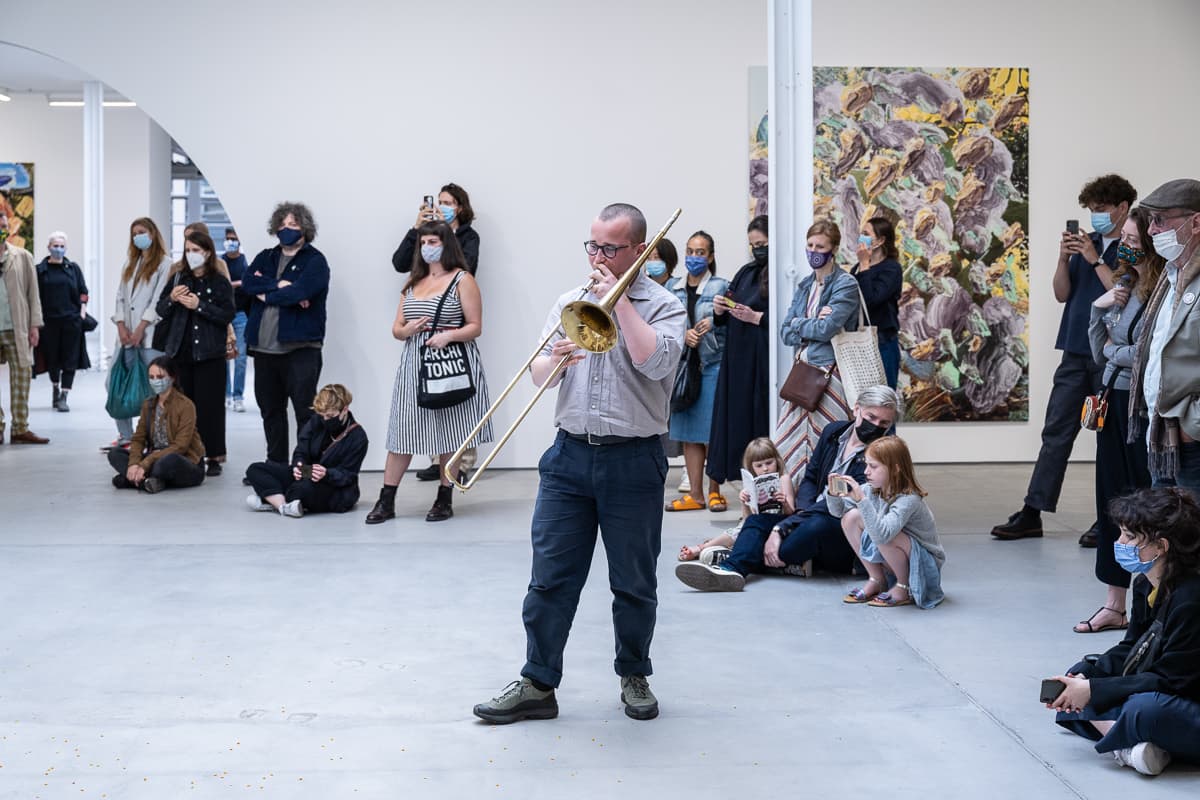 The work has between 4 and 8 wind musicians (preferably no instrument played by more than one person) who play to/at un-popped popcorn kernels in hope that the quality of the sound waves produced by the instruments will pop the kernels.
---
Sadie Coles HQ focuses on presenting the work of established and emerging international artists. The gallery opened in London in 1997. Its inaugural exhibition – of new paintings by American painter John Currin – was presented in parallel to a show by British artist Sarah Lucas, 'The Law', in St John Street. This established the international dimension of the gallery's programme. Sadie Coles HQ has operated from a variety of spaces since its inception, and mounting off-site projects throughout London and abroad.
In September 2013, Sadie Coles HQ opened its largest space in London's West End with American painter Ryan Sullivan. In November 2015, a new space in Mayfair opened with an exhibition of paintings by Rudolf Stingel spanning both galleries. Sadie Coles HQ has recently begun representing Alex Da Corte, Yu Ji, Lawrence Lek, Kati Heck, Martine Syms and Katja Seib, who had her first solo show with the gallery in November 2018.
Sadie Coles HQ