Amanda Wilkinson
Presents:
Ketty La Rocca — In Principio Erat Verbum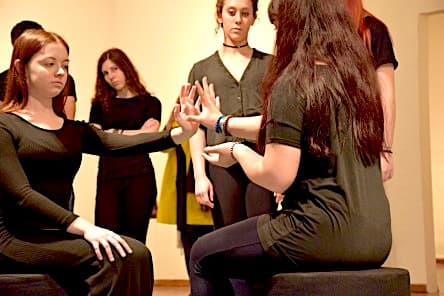 Amanda Wilkinson opened her gallery in November 2017, having been a partner in Wilkinson Gallery, and brought with her the artists that she had worked with since 2003. Most of these internationally renowned artists had their first solo UK exhibition at the gallery: Joan Jonas and Shimabuku in 2004, Sung Hwan Kim in 2007, Jimmy DeSana in 2009, and Laurie Simmons in 2011.
The program has also introduced younger artists such as Heman Chong, Phoebe Unwin, Dorota Gawęda and Eglė Kulbokaitė.
Amanda Wilkinson is a trustee of the Derek Jarman Estate and is the sole gallery who represents the work. The program continues to highlight key historical artists who are little known to the wider art world, including Paolo Gioli, Ketty La Rocca and Margaret Raspé.
Amanda Wilkinson